Communities are our backbone

Beyond the Notes is dedicated to bringing music out in to the community and our program, Further Beyond, partners with local hospitals, retirement homes, and other performance venues in all the communities we visit. Our mission is to bring world-class music to people beyond the concert hall, especially to those who are unable to attend a concert.
Our Further Beyond partners include:
Carleton Willard Village, Bedford, MA
Newbury Court, Concord, MA
Emerson Hospital, Concord MA
Life Care Center, Acton MA
Wheatland Village, Walla Walla, WA
Riverview Retirement Community, Spokane, WA
Besides our annual concert, we engage our local communities by performing for those with difficulties traveling and also hosting private events in a very intimate home setting.
Tuneful Tasting BTN Fundraiser - 2019.02.03
Newbury Court
with David Leisner, guitar
Redefining the Concert Experience and Engaging Audeinces in New Ways
Leading panel discussion-talk at
Chamber Music America Conference
2019.01.19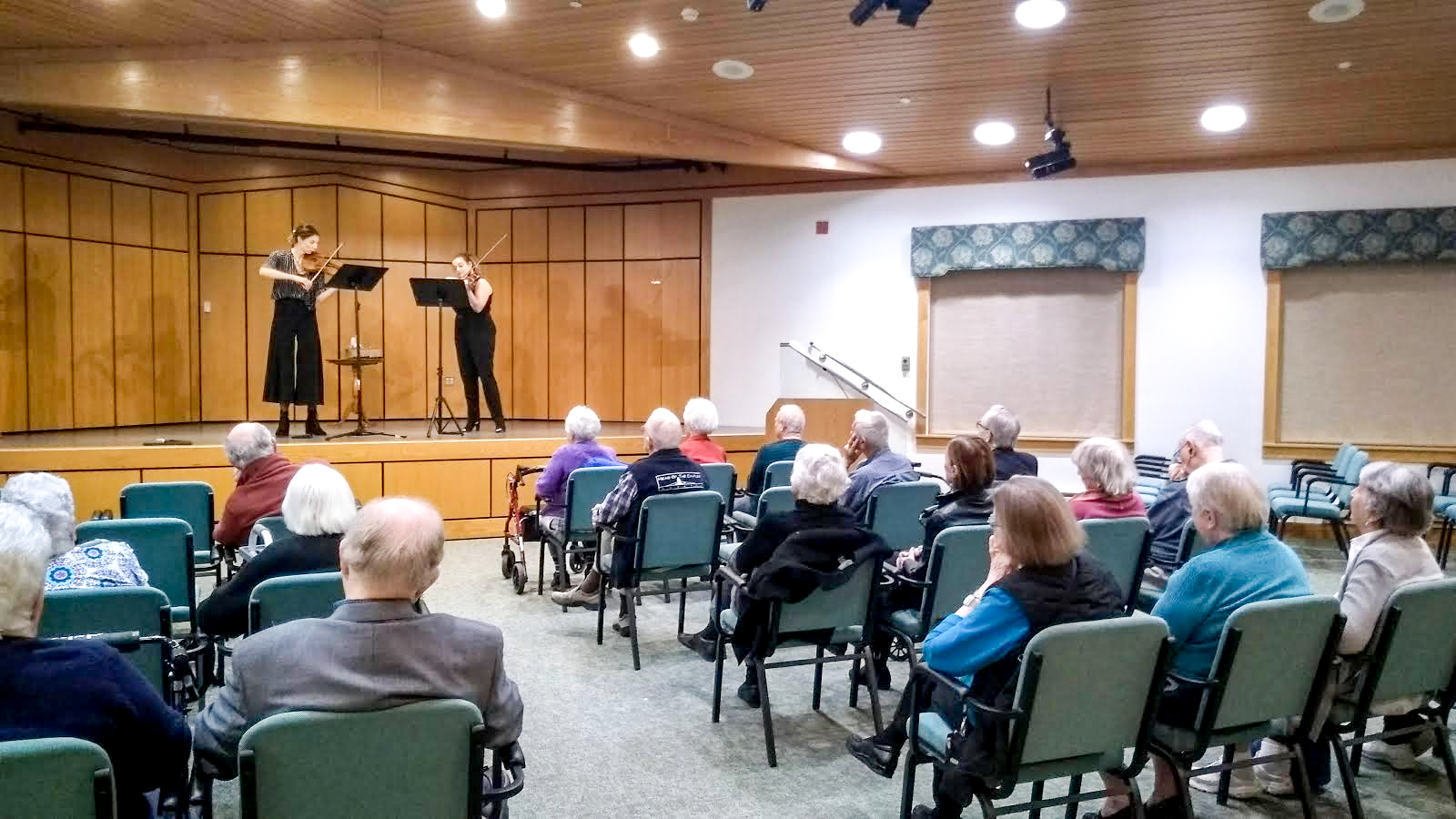 Carleton Willard Village in Bedford, MA
Life Care Center in Acton, MA